Robust, Warm, Double Glazed Bi-Fold Doors – Our Standard Series
Robust High Quality external bi-folding doors made with anthracite powder-coated on extruded aluminium designed to take the weight of double glazed panes to keep your home warm.
Rooflines offer seven building standard size choices. Our Bi-Fold doors include very hard-wearing hinges and quad rollers made using precision engineering to give high-performance movement and glide. All the fixings are stainless steel which are resistant to corrosion. The thermal rating on our sealed double glazed units is excellent as they are constructed with 5mm toughened glass with a 12mmm gap.
Would love bi-fold doors, but have found them too expensive? Rooflines Bi-Fold doors are the solution.
Includes a 10-year warranty.
Drag the centre bar to see the doors open/close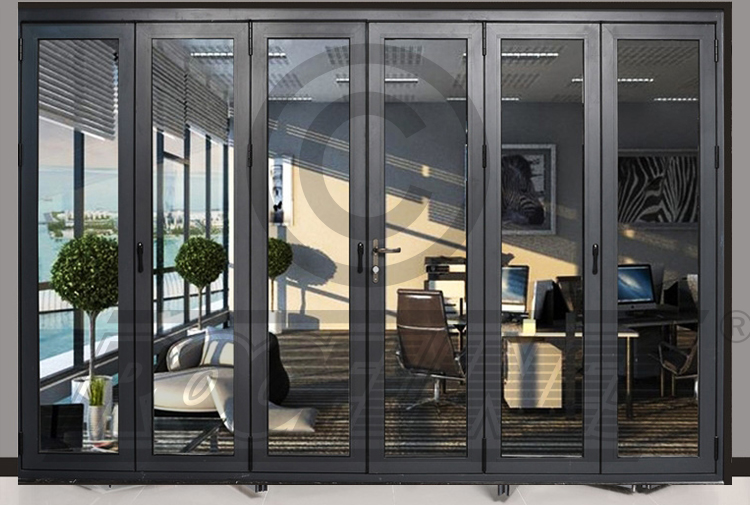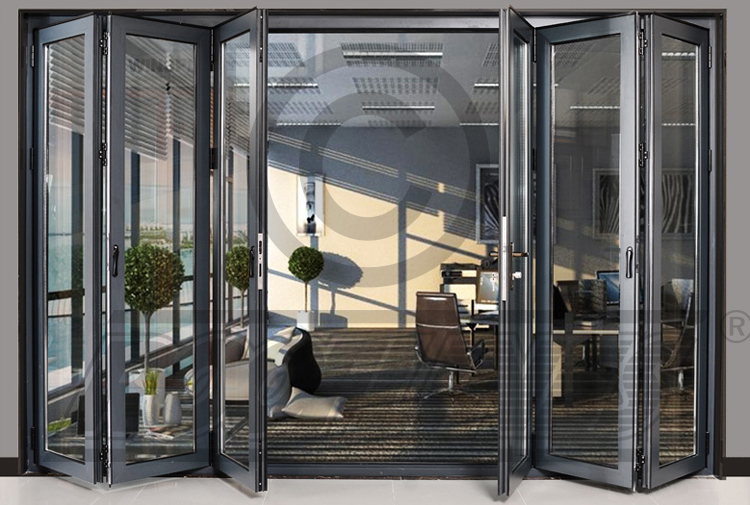 How are our Bi-Fold Doors fitted?
You can order our doors for quick delivery as part of any project (DIY or builder) and with seven size options that cover most build specifications. This makes life much easier and ensures your doors are fitted and enjoyed as soon as you need them. Alternatively, you can contact us for an installation quote.
Door security
Rooflines Bi-Fold doors come with multi-point locking and anti-bump locks as standard.  This makes our doors suitable for both residential and commercial installations, or even for a garden office, small building conversions, and sunrooms. Our doors are a versatile, attractive, and durable product.
ROBUST – WARM – CONTEMPORARY – ECONOMICAL
Rooflines Bi-Fold Doors come in a variety of standard sizes that fit most buildings:
| WIDTH | HEIGHT | PRICE | DOORS | COLOUR |
| --- | --- | --- | --- | --- |
| 1600mm | 2100mm | £1,895 | 3 doors 1 + 2 | Anthracite |
| 2400mm | 2100mm | £2,250 | 4 doors 1 + 3 | Anthracite |
| 3000mm | 2100mm | £2,495 | 4 doors 1 + 3 | Anthracite |
| 4000mm | 2100mm | £3,495 | 6 doors 1 + 5 | Anthracite |
| 5000mm | 2100mm | £3,995 | 8 doors 1 + 7 | Anthracite |
| 6000mm | 2100mm | £4,750 | 8 doors 1 + 7 | Anthracite |
| 7000mm | 2100mm | £5,649 | 10 doors 1 + 9 | Anthracite |
| 8000mm | 2100mm | £6,495 | 12 doors 1 + 11 | Anthracite |
| 9000mm | 2100mm | £6,995 | 12 doors 1 + 11 | Anthracite |
| 9000mm | 2400mm | £9,990 | 12 doors 1 + 11 | Anthracite |
High-quality durable Aluminium Powder Coated Anthracite Frames
Sealed double glazed units for warmth
Easy slide Bi-Fold Doors with lots of door position options
A variety of standard sizes or made to order for your property
Beautiful Bi-Fold Doors and an economical solution